Is An Annuity Right For You?
Download this complimentary guide to understand what to know before you buy an annuity.
Annuities can be attractive because of promised features such as guaranteed income throughout retirement, protection against market declines and death benefits. Behind these promises, however, are usually many strings attached and steep costs. They don't always work the way people expect. This guide can help you understand:
How annuities work
The difference between types of annuities
Why "guaranteed growth" might not be what it seems
How fixed rates are subject to change
And much more!
Submit the form to the right to download your copy today.
By providing your contact information, you consent to receive emails, phone calls and/or text messages from Advance Capital Management. Message and data rates may apply. You can unsubscribe from emails by clicking the 'unsubscribe' link and opt out of text messages by replying 'STOP' to any message.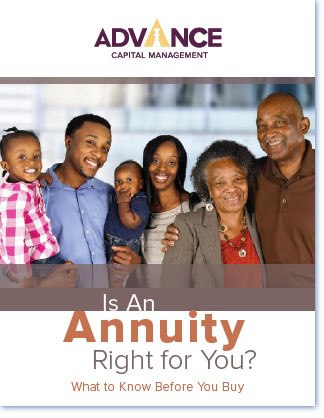 Download the Annuity Guide