Guide to Social Security Benefits
What Social Security strategy is best for you?
For millions of Americans, Social Security is their primary source of income in retirement. Many others use it to supplement their pensions and personal retirement savings. Depending on whom you ask, you are better off claiming early at age 62 or delaying until age 70. The fact is that there is no single "right" strategy. This guide will help walk you through these key benefit considerations:
When are you eligible to start collecting benefits?
Should you collect early or wait for full retirement age?
Does working affect benefits?
How do spousal and survivor benefits work?
What is a "do over"?
How is Social Security taxed?
And much more!


Submit the form to download your copy today.
By providing your contact information, you consent to receive emails, phone calls and/or text messages from Advance Capital Management. Message and data rates may apply. You can unsubscribe from emails by clicking the 'unsubscribe' link and opt out of text messages by replying 'STOP' to any message.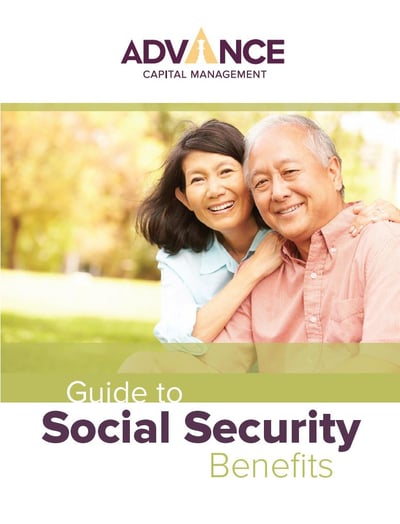 Download the Guide to Social Security Benefits