Protecting Your Money Against a Recession
Download this complimentary guide to understand what to know about protecting your money against a recession.
Recessions are a regular feature of the undulating business cycle. The economy rises and it falls. Yet, that fact may not allay people's fears. After all, a recession often bears adverse conditions, such as rising unemployment, declining investment prices and lower property values, among others.

Nonetheless, in the face of sensational news coverage, an awareness of the normality of recessions can be reassuring. The truth is, you can't control the economy, nor can you entirely control how a recession will impact you. But you can prepare. By taking the right preventive steps with your investments and the rest of your financial life, you can stay on track toward your financial goals.
This guide can help you understand:
What is a recession and how long does it last?
How does a recession impact the stock market?
How to manage your investments in a recession.
How financial planning can help you prepare for a recession.
And much more!
Submit the form to download your copy today.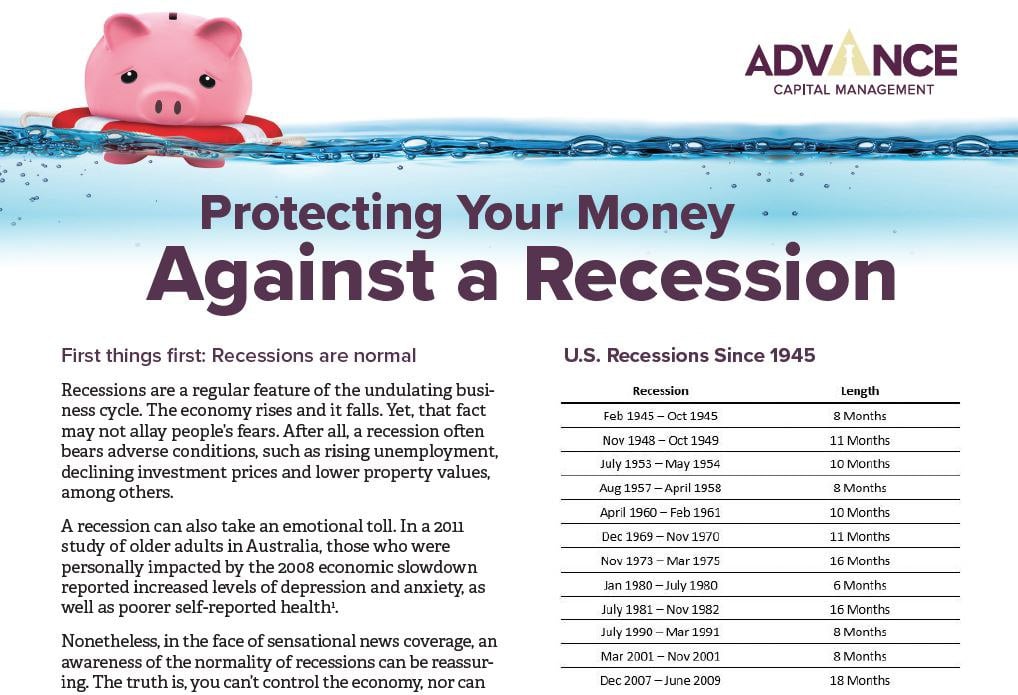 Download the Recession Guide