How to Survive A Market Downturn
Stay on track toward your financial goals during times of market turbulence
A fundamental truth about investing is that markets don't go up at all times. It's likely that during your life as an investor, you'll experience a market downturn – possibly a correction or even a crash. You shouldn't be worried, but you should be prepared.
In our white paper, we explore evidence that shows how sticking with a diversified investment strategy over the long term is often the best approach to weather a market storm. We then present two case studies to help you understand the real-life implications of the investments lessons in this paper.
After reading this paper, you'll be better prepared for the next market downturn because you'll have learned that:
Market volatility is normal
Portfolio diversification reduces risk
Investing is a long-term enterprise
Download your free copy by filling out the form.
By providing your contact information, you consent to receive emails, phone calls and/or text messages from Advance Capital Management. Message and data rates may apply. You can unsubscribe from emails by clicking the 'unsubscribe' link and opt out of text messages by replying 'STOP' to any message.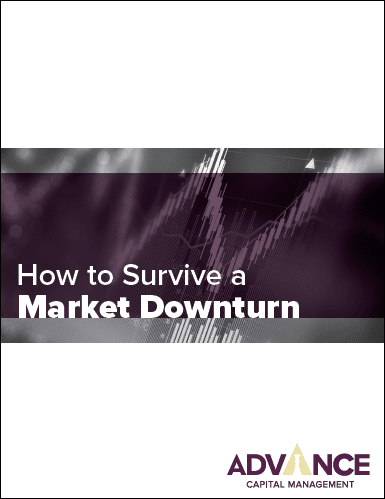 Download How to Survive a Market Downturn